Librairie sans titre
This new art bookshop opened in the heart of Paris in the beginning of 2020.
The founder, Mathilde de Galbert, asked art director Charlotte Castaing and me to come up with the identity of the Librairie sans titre ("Untitled bookshop").
We worked hand-in-hand to build her project from the ground up, from designing the bookshop's logo to helping her find the right tone of voice on social media, or picking the perfect shade of yellow for her store front.
Creative partner Charlotte Castaing
Librairie Sans Titre — 2 Rue Auguste Barbier, 75011 Paris, France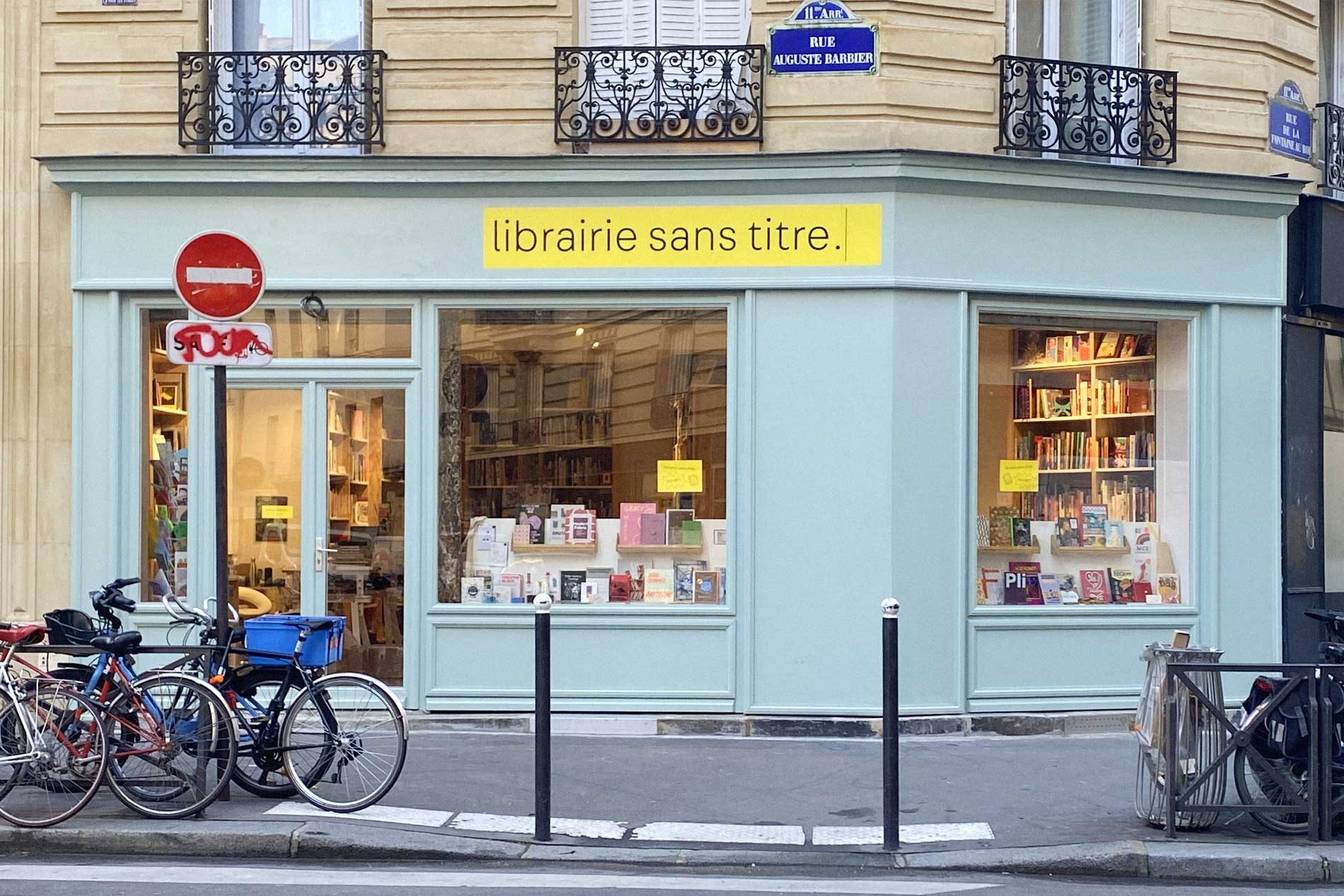 Art books, fanzines, graphic novels, strange finds, wonky memorabilia — you'll find this and more at the Librairie sans titre, nestled in the arty 11th arrondissement of Paris. Founded by photographer Mathilde de Galbert, it aims to bring people closer to books and art, stripping away the layer of pretentiousness that can sometimes make it less accessible to a large audience.