Going Going Gone!
After years of development by the editorial team at Laurence King and an initial art direction by En Ville Studio, I was tasked with bringing this ambitious board game to life, taking over in the last stage of development — including the box design and creation of the game's visual identity and logo.
Illustrations by Simon Landrein
Available from Laurence King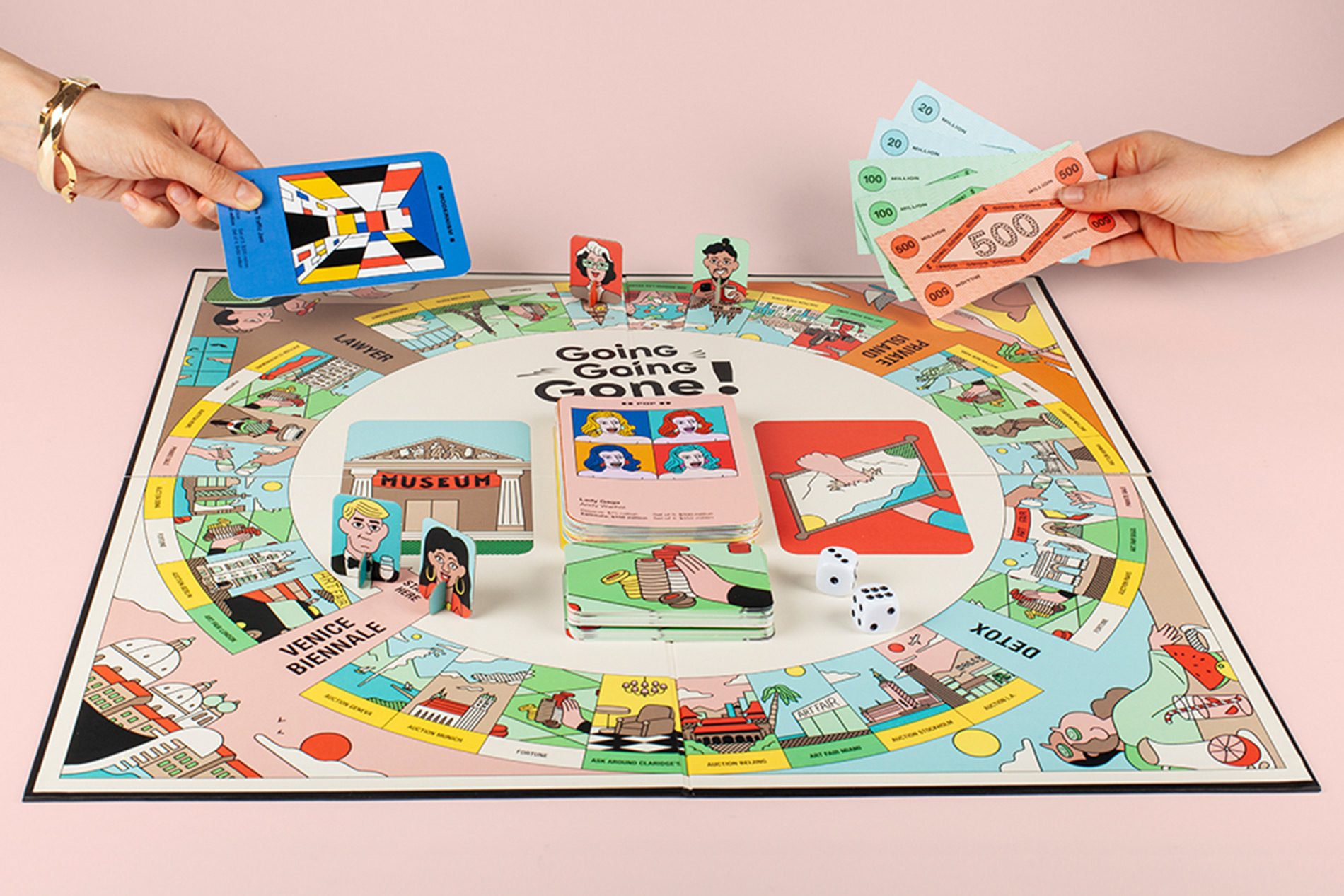 In this board game for up to six players, you travel the world as an art collector scouring the auction houses, visiting art fairs, and making private deals in search of elusive artworks to complete your collection. The winner is the player with the most valuable collection and the most cash in hand at the end of the game.
Along with creating the game's visual identity, I've also storyboarded and produced this trailer video to showcase its great visuals and fun concept.