Dream Decoder
Dream Decoder is a card deck presenting 60 of the most common dreams, explaining what your unconscious mind is telling you, and what events or situations in your waking life might inspire certain dreams.
Text by Theresa Cheung, illustrations by Harriet Lee-Merrion
Concept by Magma, available at Laurence King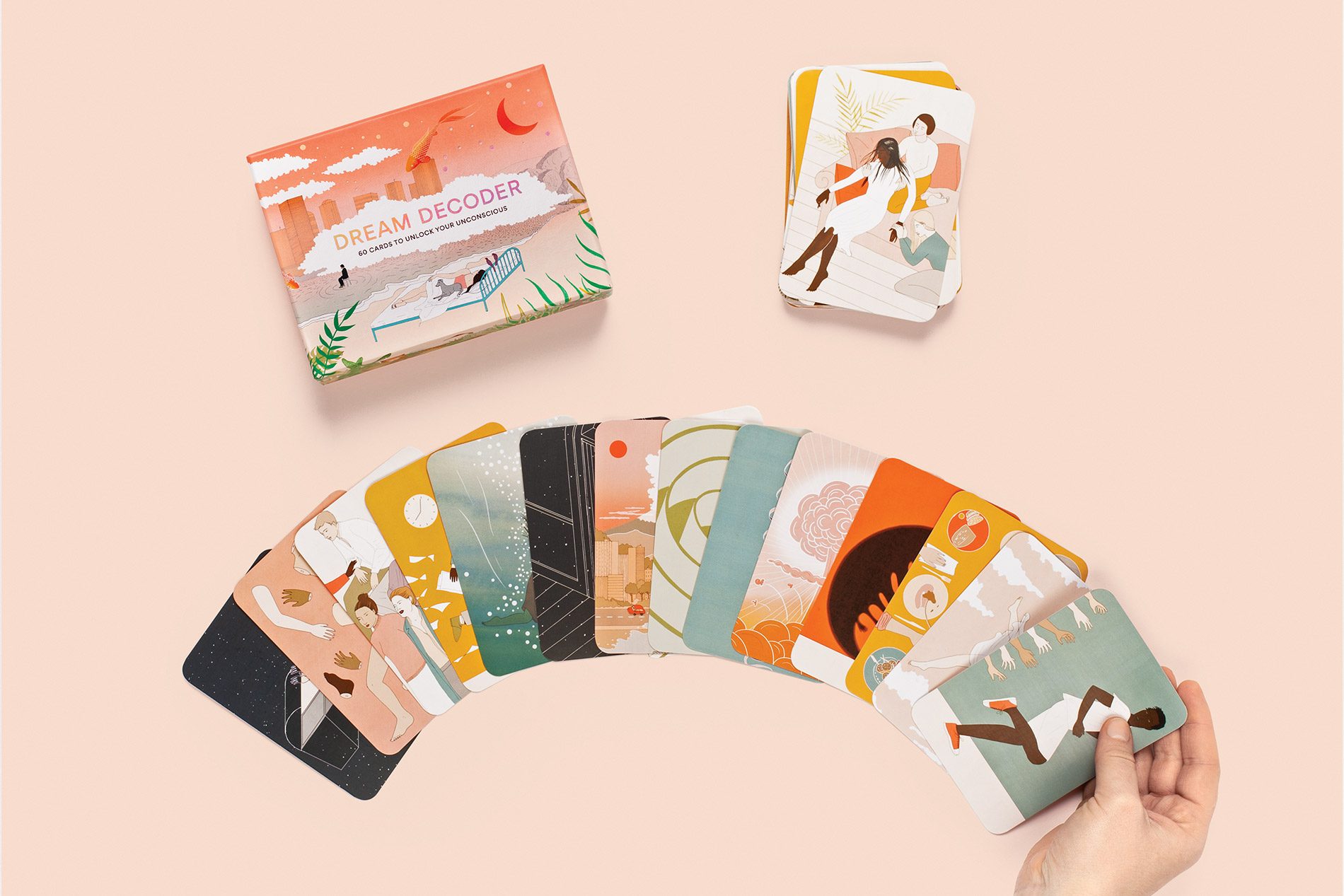 We worked hand-in-hand with the gift design team at Laurence King and game creators at Magma. I was in charge of the art direction; designing the look and feel of the product, and creating the box from scratch, sketching out ideas and briefing the illustrator.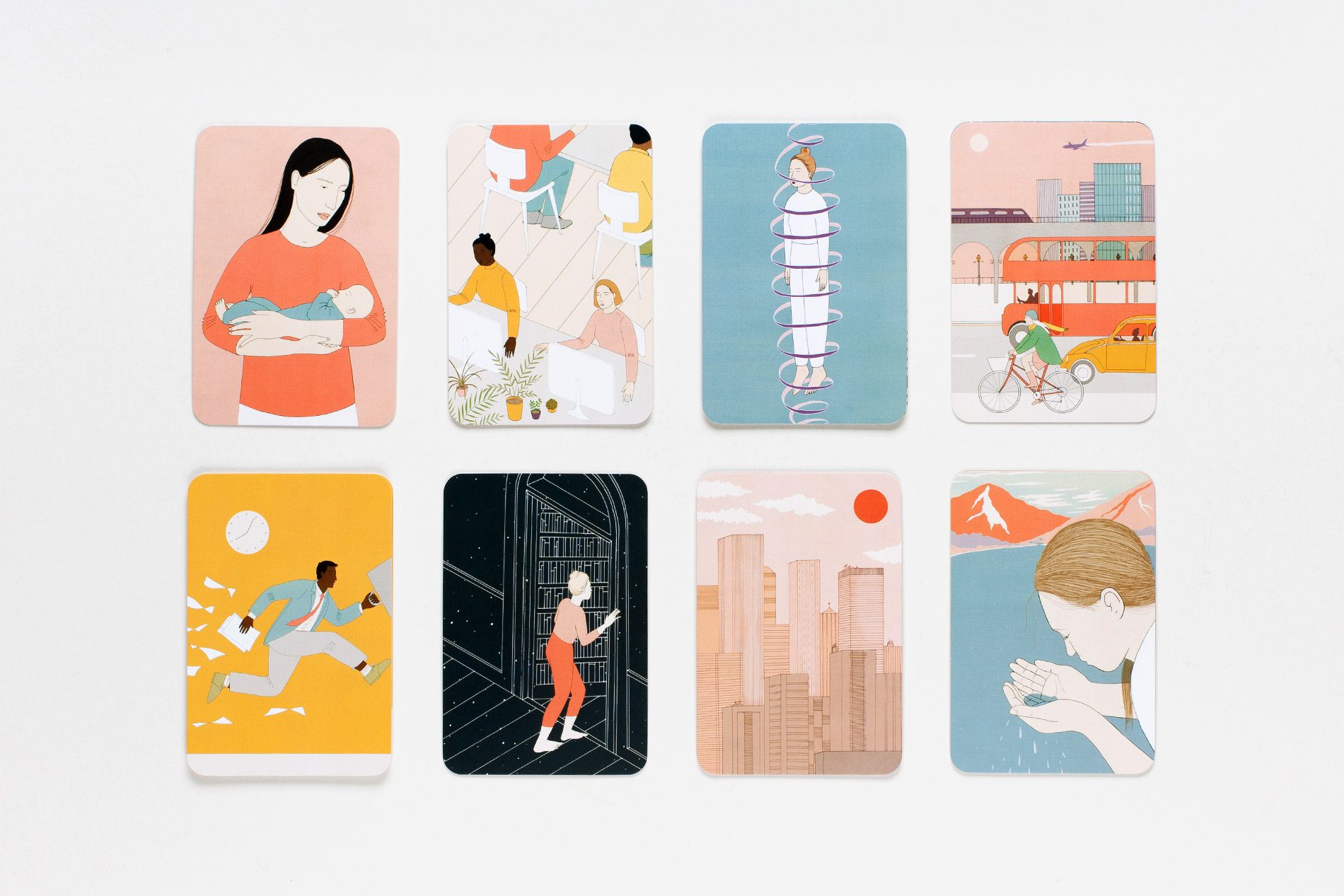 This deck can be used as a tool to deal with challenging emotional situations or life choices. Each card shows an atmospheric illustration of an archetypal dream on one side and common interpretations on the other.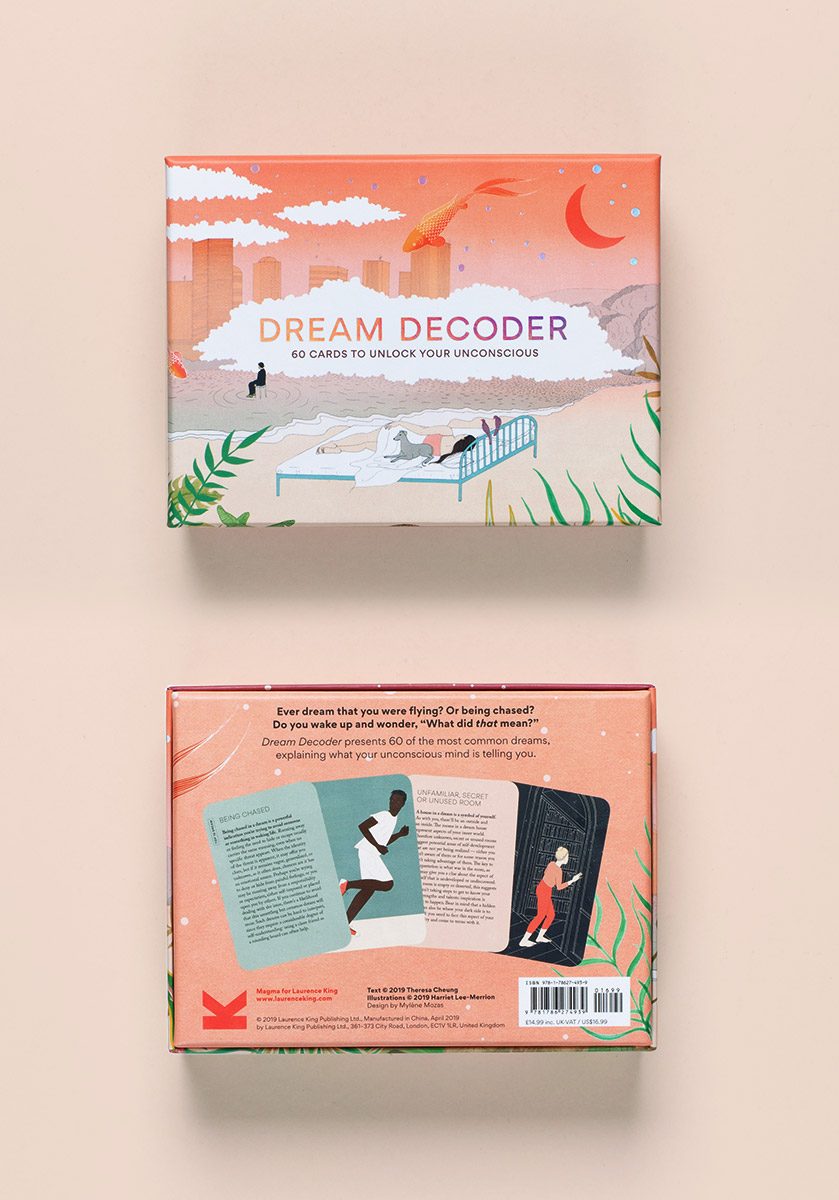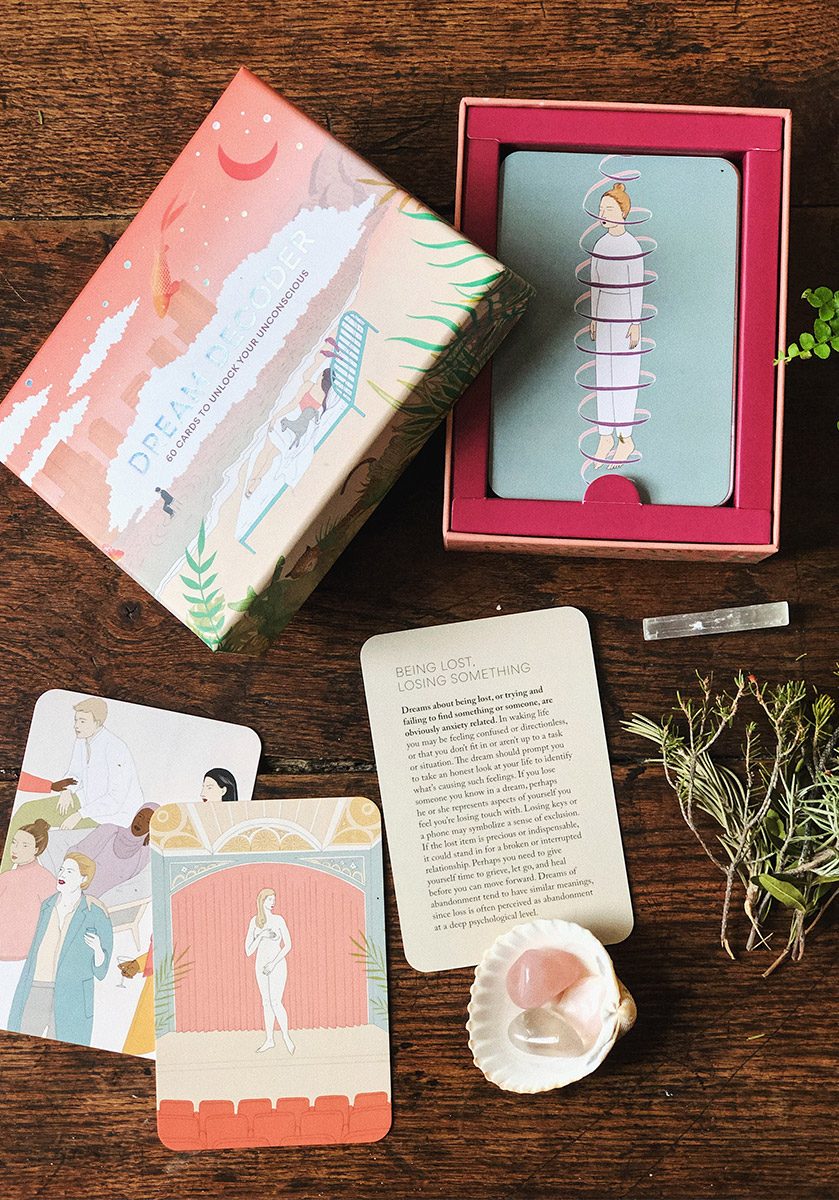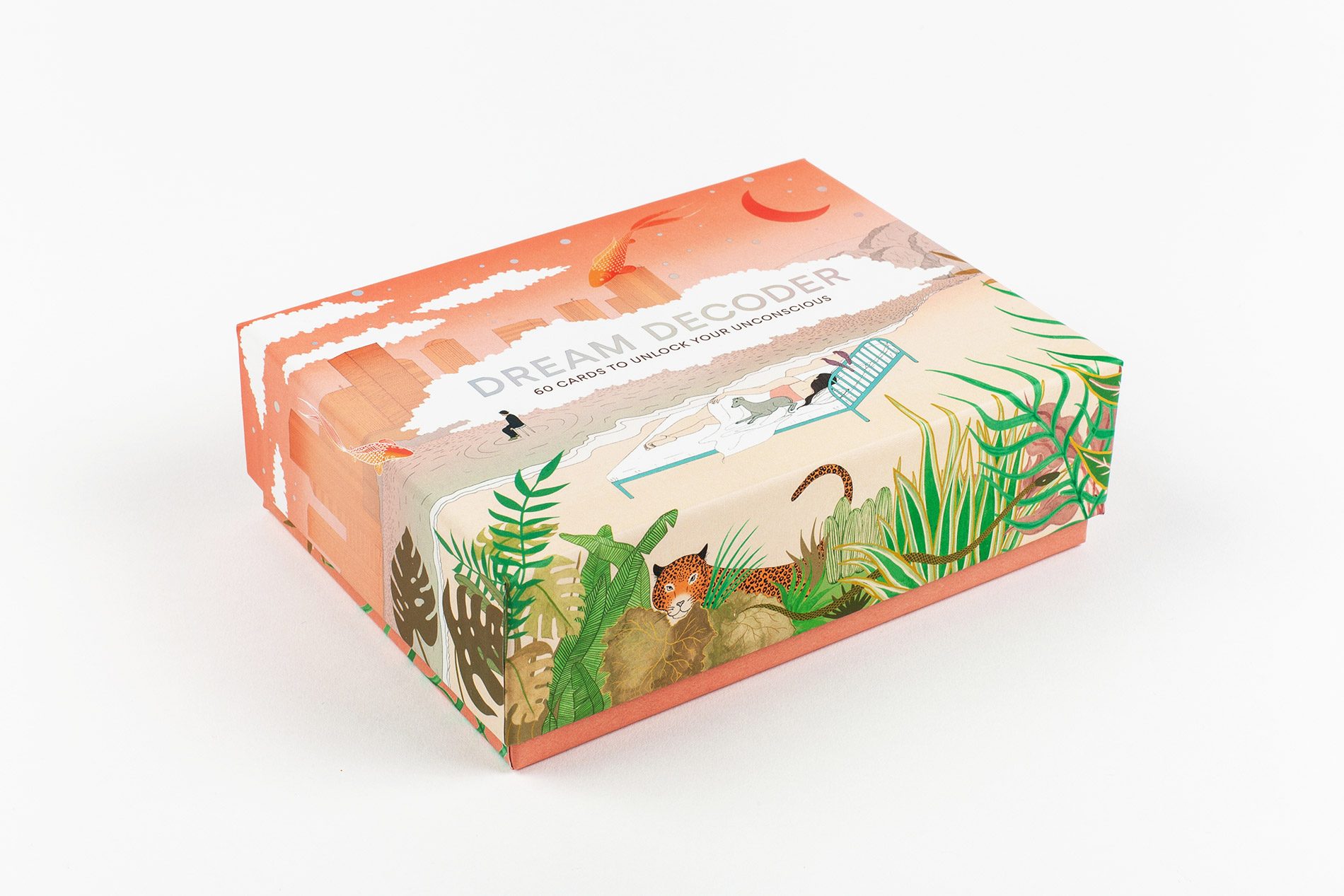 With the rise of the mindfulness sector, Dream Decoder went on to become a very successful product, selling more than 25,000 copies in a year. I also designed its companion, the Dream Decoder Journal, which was published in 2020.