The Big Heart Edit
The Big Heart Edit is an Instagram-based auctioneer of unique items with giving at its core. Following the success of French project We Give Collab, a group of 7 women got together to bring this new auctions format to the UK to help charities in need. I joined the initiative as art director: creating an identity that resonated with the whole team and our partners, and pulling together the look and feel of our online project to gather as many people as possible around our cause.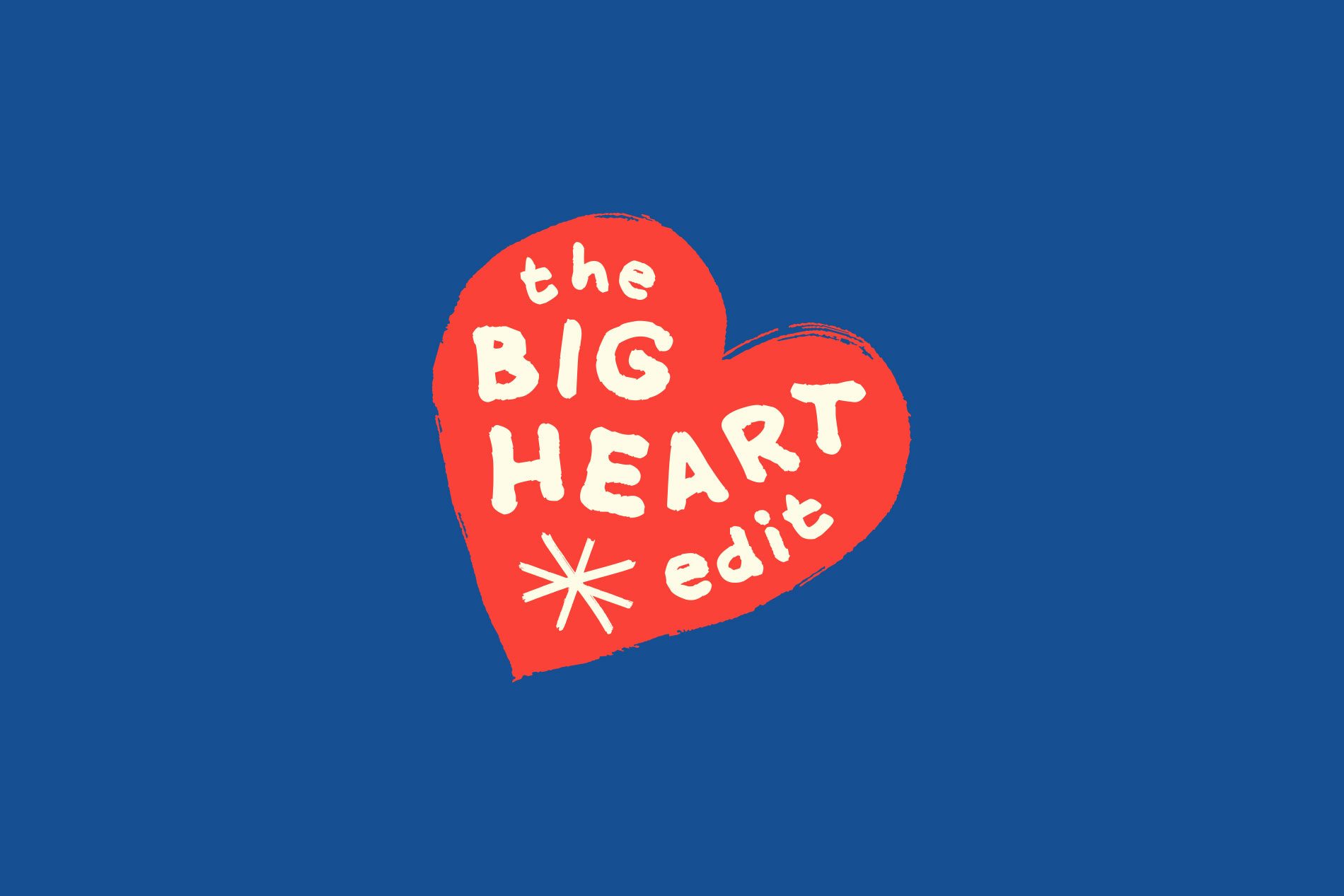 TBHE is made up of seven women between London and Singapore bringing varied expertise (luxury, pr, publishing, design and sustainability) to the project. The idea was driven by a desire to help vulnerable communities in the UK and abroad following the protracted and ongoing disruption of COVID-19 on lives and livelihoods.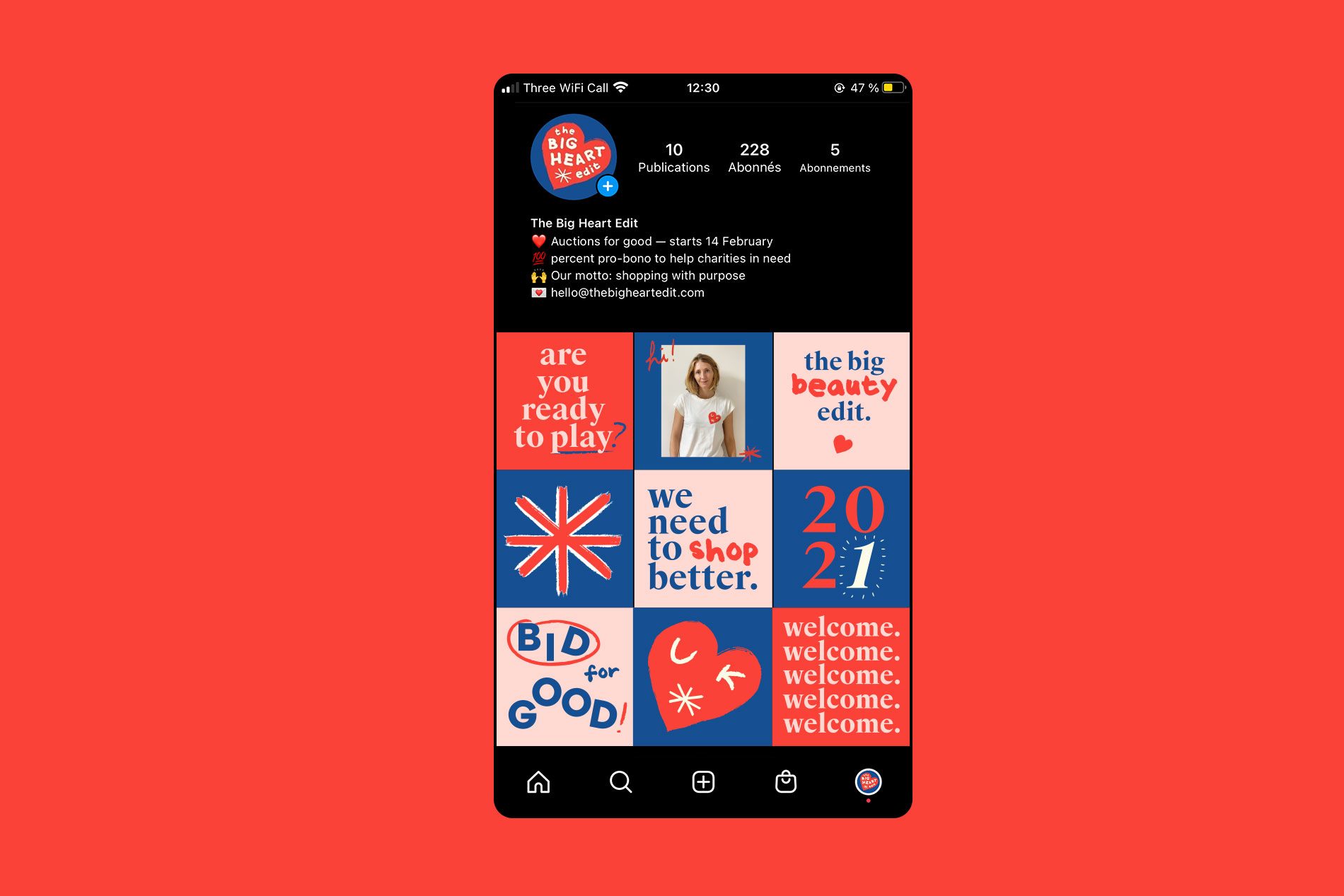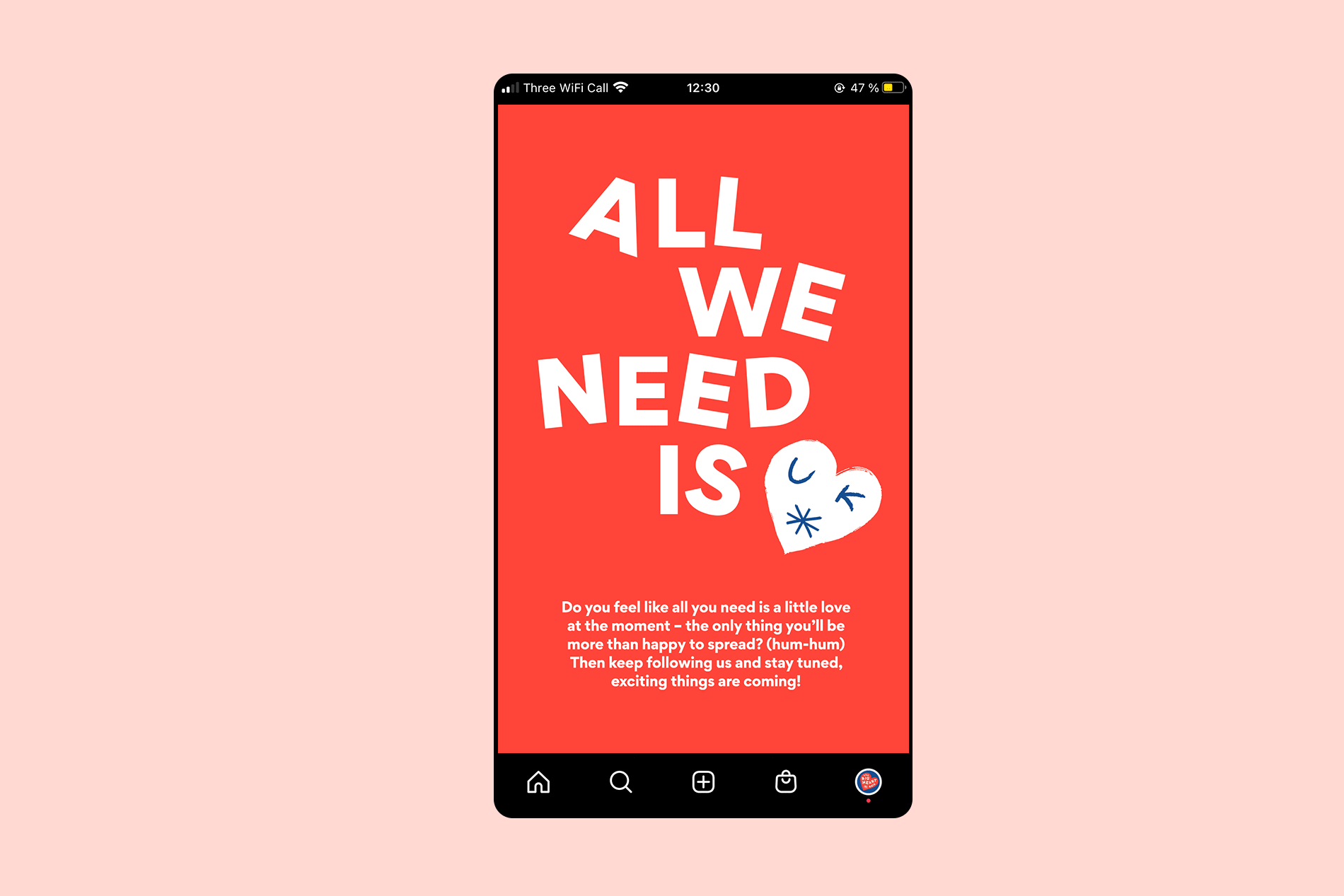 The team curates a collection of aspirational brands and artists, with 100% of the auction proceeds going to a chosen charity. Not only is the project a vehicle to encourage shopping with a purpose but it also provides exposure and a new platform for independent British and international brands to an engaged audience.